NOKIA SOLUTIONS AND NETWORKS GMBH &CO KG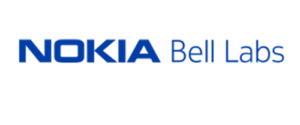 NOKIA SOLUTIONS AND NETWORKS GMBH
&CO KG
At Nokia, we create technology that helps the world act together. As a trusted partner for critical networks, we are committed to innovation and technology leadership across mobile, fixed and cloud networks.
We create value with intellectual property and long-term research, led by the award-winning Nokia Bell Labs. Adhering to the highest standards of integrity and security, we help build the capabilities needed for a more productive, sustainable and inclusive world
Role in the project
NOKIA (NOK), one of the largest telecommunications companies, and world's third-largest network equipment manufacturer, will act as an Innovation Manager of the project, monitoring the innovation progress, and integrating their service and technology into the project's results.
Moreover, with experience in FHE, SMPC, as well as in the telco and cloud and post-quantum transition, developer of the Distributed Decentralised Blockchain Marketplace, will lead the WP2 development of the post-quantum confidential toolkit framework.