Dusan Borovcanin Presents CONFIDENTIAL6G Project at Confidential Computing Summit 2023
The Confidential Computing Summit 2023, held in San Francisco on June 29th, is one of the most important events in the field of data privacy and secure computing solutions. Experts, innovators, cloud providers, software and hardware providers, and user organizations from various industries gathered to accelerate confidential computing initiatives. Dušan Borovčanin, the Deputy CTO of Ultraviolet Consult, was among the speakers at the summit, presenting his work and objectives of the CONFIDENTIAL6G project.
The Growing Importance of Confidential Computing
With data privacy requirements becoming more stringent, organizations worldwide are prioritizing the security of sensitive data. The Confidential Computing market is predicted to be worth $54 billion by 2026, making the Confidential Computing Summit 2023 a crucial platform for sharing knowledge and promoting initiatives in this field. Attendees had the opportunity to learn about the latest innovations and success stories from various industries handling sensitive data.
Meet Dušan Borovčanin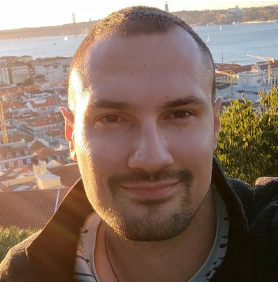 Dušan Borovčanin, a skilled software engineer with seven years of experience. His passion for free software and open-source technology has driven much of his work, with a focus on developing distributed systems and secure computing solutions. Borovčanin has also made notable contributions to projects in the Go programming language community and serves as a maintainer and solution architect on Mainflux, a prominent open-source IoT platform. His expertise in designing complex distributed applications helps create scalable and fault-tolerant systems suitable for modern cloud environments.
Dušan Borovčanin's has extensive experience with security and confidential computing technologies. He Working on projects that implement Intel SGX and AMD SEV technologies that ensure data is processed securely and in an isolated environment, bolstering data protection measures.
Ultraviolet in The CONFIDENTIAL6G Project
In CONFIDENTIAL6G project Ultraviolet Consult focuses on the development of the Confidential Toolkit in WP2, which aims to enhance privacy-preserving computation, service orchestration, and secure collaborative AI/ML and networking in WP3 and WP4. Moreover, the project's significance extends to leading Use Case 2 in WP5, where the team explores real-world applications of confidential computing technologies.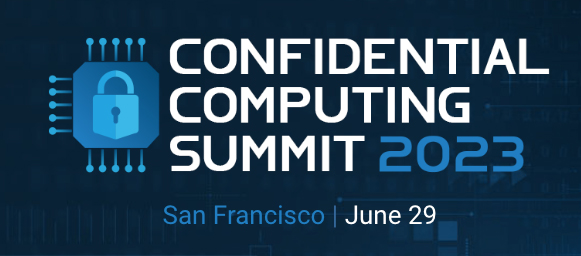 During his attendance at The Confidential Computing Summit 2023, Borovčanin had a great opportunity to share the objectives and potential of the CONFIDENTIAL6G project with various stakeholders. The summit provided an ideal platform gaining visibility to the project and exchanging ideas and fostering partnerships among experts, executives, and researchers in confidential computing.